WordPress – use the software that powers over 34% of the web
If you need a professional website to advertise your services or products you have come to the right place. I'm a experienced programmer and I'm a freelance WordPress developer since 2016.
If you want a website, but you prefer to use another technology instead of WordPress you can check all my freelance services.
Technical support
Good programming practices
Client centric
Total dedication and communication
Good prices
Free premium tools
Integration with other services
Elegant and professional websites
Fast and optimized websites
Why do I offer WordPress specific services?
I have strong expertise in HTML, CSS, JavaScript, jQuery, PHP and MySQL. I'm a developer since the 90's.
I understand the WordPress «core». That is, I master WordPress, I know how it works.
Because many clients ask me for a WordPress website. Actually, more than one out of three website use WordPress.
Because of the WordPress philosophy.
And just because I like WordPress and I will be happy to help you.
I offer both web design and web programming services. Which I have divided in two sections so you can browse them easily.
Publicize your brand
Need a website for your business or company? I am a WordPress developer, all my client are happy with my work and most of them recommend me or give me positive feedbacks.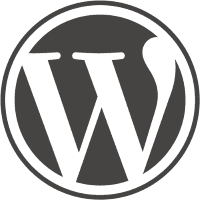 WordPress web design
This service are made of several plans for those who need a WordPress website. You only have to choose the one which best fits your needs.
All the following plans include premium tools (themes and/or plugins), affordable prices and technical support.
Professional design
Elegant and responsive design thanks to the best existing WordPress tools.
Performance
Fast and optimized websites, in order for them to be well positioned on search engines (Google).
Help and Support
Technical support is included in all my services And of course, web maintenance if you need it.
This plan provides you an out of the box website so you only have to insert your content.
It's perfect for those who need someone to configure WordPress, for those who don't want spend hours of days on the website creation, and also for those who have already the content and only need the website. Of course it's good for freelancers who need a WordPress installation with the best premium tools.
This plan also includes theme customization from the WordPress customizer. This plan DOES NOT include theme customization from code.
If you are looking for a affordable, premium tools included and out of the box WordPress website,you might be interested in this plan, actually, this is your plan.
Regarding the WordPress theme, I will choose either the best I consider for you or simply the theme you love. Same with the page / theme builder If you don't know about themes, page builders or just you don't care about them, you can trust me, I will choose the best ones for your website.
The complete WordPress plan is perfect for those who want a custom website with some pages already built.
This plan is targeted to professionals, freelancers and companies that as opposed to the basic WordPress plan, want a more complete solution.
The complete WordPress plan does include insertion of content in the website Basically, I will build tha pages you need. Pages line those ones: homepage, who we are, what we do, contact, legal texts, custom pages, etc.
This plan, just like the basic WordPress plan, does not include theme customization by programming, only via WordPress.
If you have a small business, you are on a budget and you only want a website to showcase your activity, you may consider this plan.
This plan goes a step further than the complete WordPress plan and allows to user customizations. Those customizations include: theme modification, programming, translations, communities, forums, new custom post types, use of additional plugins, etc.
I offer the web maintenance service as a separate plan in case you don't need it but I strongly recommend that your website is maintained.
Choose your WordPress plan
I offer to you the best WordPress plans to create updated, optimized and professional websites. Prices difficult to beat and 100% dedication to your project.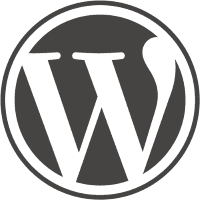 WordPress web development
The WordPress development service is focused in programming tasks, as well as theme and plugin development. If you are looking for WordPress web design you can head to the previous section and browse the different plans I offer.
WP Theme development
You can hire me if you want to customize your WordPress theme, you can even may want create a theme from scratch, It goes without saying that I also offer errors, warnings and bug fixing services.
WordPress plugin development
Do you miss any plugins in the WP ecosystem? I can create it:) I can also help you out if a plugin is causing conflicts in your website. You can also want to add, update or delete features to existing plugins.
Divi development
Divi is the theme that I use both for me and for most of my clients. I have strong Divi expertise. Actually, I'm a Divi web developer. I can extend Divi in case you need some module other than the built-in ones. In addition, I offer to you the best Divi plugins.
WordPress theme customization changes the your theme appearance, this way, your website will look different than other websites using the same theme as yours. I have advanced expertise in CSS, which will allow me to do magic tricks on your website 🙂
This plan gives you the possibility to modify the theme code.
This plan, unlike the theme customization plan, will modify the document (the page code), not only the CSS styles. That is, PHP code modification using WordPress hooks, themes or plugin code modification, use of child themes, use of JavaScript, etc.
Web performance optimization (WPO)
I can optimize your website. No one likes to be waiting to a website to load, neither Google does.
WPO tasks will depend on your website. Slow load times usually means that your web server has to process a lot of PHP code. Chances are that your website is handling too many requests.
WordPress plugin development
This is possibly one of the most demanded service, that's why I'm planning to create a specific page for this service.
I have created several plugins, some of them can be found in the WordPress directory, others has been developed for a single client. Either way, I tend to develop a new plugin if I think it will fit better with the project needs.
Divi module and extension development
If you use Divi you will love this service.
I'm a Divi developer, and you won't probably find a Spanish Divi advanced developer since I work side by side with the best Divi developers in the world and I have direct support from the Elegant Themes developers.
Errors and warnings fixing
This is very a very common issue in WordPress. If you have never experienced dealing with them you are in luck.
I see WordPress warnings and notices almost every day when browsing websites.
Even WordPress pages that fails to load.
In case you are having notices please fix them, they are telling you that something is wrong with your website.
I fix fatal errors, 40X (not found, bad request) errors, 50x (server) errors, etc.
This plan gives you the possibility to convert your static HTML template to a dynamic WordPress theme. That is, if you either have a HTML + JavaScript + CSS website or download a HTML template you like, I can create a WordPress theme from them. The theme will be only yours and will be created from the code you provide me.
As a result, you will able to make use of the WordPress ecosystem.
I can create a WordPress theme from a HTML template. But also I can create a custom theme from scratch, just tell me what do you want. That being said, it's important to me that you know the design that you really want, how do you want it to look. I can't read minds,I can only read documentation.
Thanks to the WP REST API you can use your web content (post, custom posts, etc) in other web applications, you can also use your WordPress content in iOS / Android apps.
WordPress development
I'm a passionate developer. I love coding, I always did and I always do. Not only WordPress, any technology. If you need a freelance developer, please don't hesitate to contact me.