Float your DiviMenu
Make DiviMenus awesome by floating them in your WordPress post and pages!
Hey there, Divi designers! Today I'm incredibly excited to announce the imminent release of Floating DiviMenus.
This plugin, which is a DiviMenus extension, allows you to add a DiviMenu from your Divi Library on the pages that you choose. The DiviMenu will be displayed over the other elements of the website.
You can also overwrite and customize these settings from the metabox that you will find when you edit each page individually.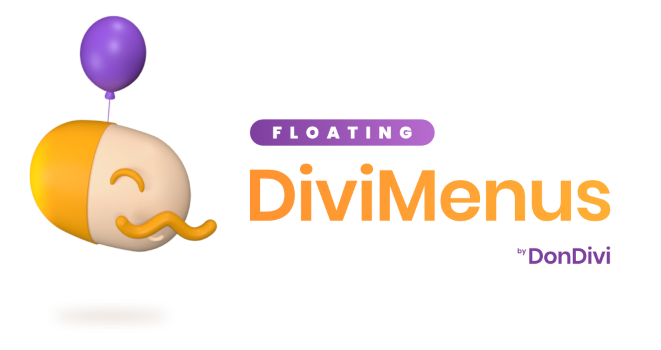 Floating DiviMenus is the easiest way to float your DiviMenus in your WordPress posts and pages.
In order to create a Floating DiviMenu you have to go to the plugin settings page, choose the DiviMenu to float, the post(s) or page(s) where you want it to be displayed, and finally the location. It's very straightforward!
Let me show you visually how the plugin works by adding a FDM to this page.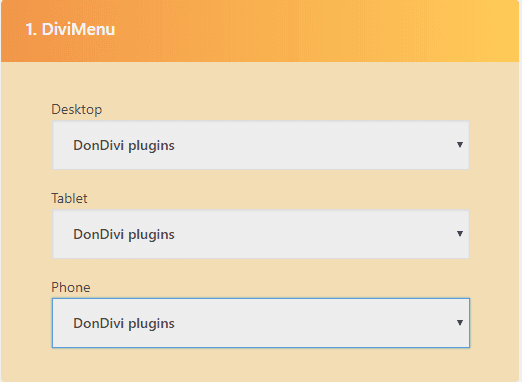 We are going to use a previously saved DiviMenu that I created to display DonDivi plugins. I want this DM to be displayed both on desktop and smaller screen devices.
2. Choose the destination post(s)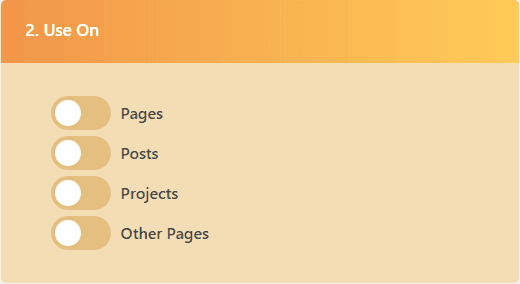 Secondly, we have to set the destination post(s) or page(s). For example, we may want to display a DM either on a specific page, on a specific post category, on a archive page, on a Divi project post, on WooCommerce products, etc. The possibilities are almost endless. You can even use them on 404 pages!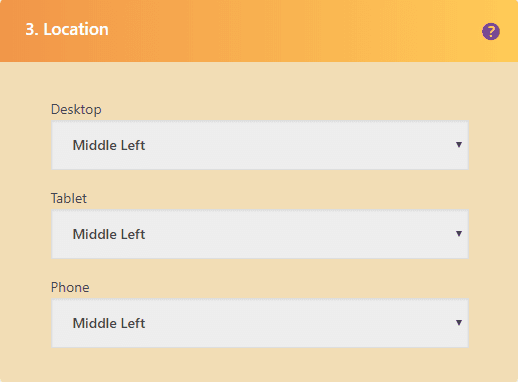 Finally, we need to tell the plugin where to display the Floating DiviMenu. I'm going to choose Middle-Left for all devices.
4. Overriding the settings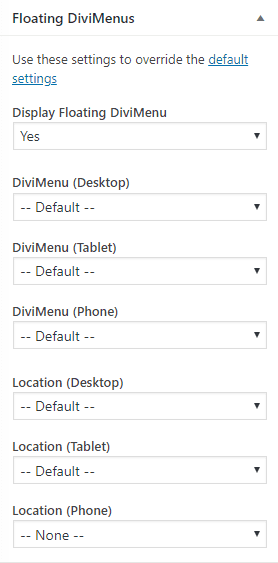 Optionally, we can override the plugin settings in a single post by editing it and going to the Floating DiviMenus metabox. For example, I'm going to edit this post to display the FDM that I set in the settings page (DonDivi plugins) and hide it on mobile devices.
Floating DiviMenus is expected to be available very soon. Meanwhile, you can have a look at DiviMenus. Please, share this article if you liked it and stay tuned for Floating DiviMenus and more upcoming premium plugins for Divi.
Happy floating!