Computer Scientist & Sofware Engineer | Freelance Developer
Hi everyone and welcome! I'm JC, an experienced freelance software developer who loves to learn, help others and collaborate with other professionals.
Looking for a developer? If so, feel free to contact me. Thank you!
JC_ Coding from Spain with ♥
TO FREELANCERS AND COMPANIES
GET IT DONE WITH A
FREELANCER
Get your project done with a top-rated freelance software developer that has OVER 10 YEARS EXPERIENCE in programming and developing all kind of desktop and web applications
SW Development
Desktop applications (Microsoft Windows)
Web aplications (back-end, front-end)
Mobile applications (Android, iOS)
WordPress
Website design
Theme and plugin development
Divi development (theme, plugins and modules)
SMART CODING
BEST
CODING PRACTICES
I'm passionate about programming since childhood and I received my computer engineering degree in 2014. Besides, I have enrolled to several courses, I'm skilled in many technologies and I apply the best coding practices.
I use a client-centric approach because every client is unique, and so is every project. You can count on my total dedication. The project will be delivered on time and will meet your expectations. Your satisfaction is very important to me.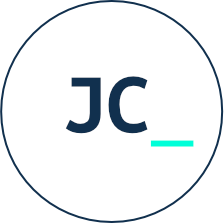 José Carlos Román Rubio
Coding from Spain with ♥
I'm a Software Engineer (I graduated from University of Málaga with a computer engineering bachelor's degree) and I have over 10 years of programming experience.
In 2016 I started my career as a freelance Software developer, offering my services to freelancers and companies.
I also collaborate with other professionals when necessary, so you can get a better service from me.